MADELINE'S ROOM
This bedroom was designed for our youngest daughter. Since we already had one pink room, I decided to go for blue, green and yellow tones for this bedroom.

The renovation in this room included:
- Window Replacement
- Rewiring/Cat5
- New paint
- Ceiling medallion and crown moulding
- Picture moulding refinishing
- Light fixture replacement
- Floor refinishing.
BEFORE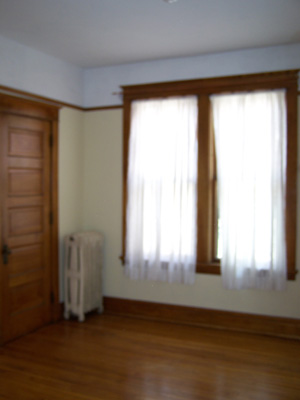 Notice the small radiator in the corner, which was not hooked up. There was no heat in this room at all.This radiator was moved to the bathroom and the large radiator in the bathroom moved to this room.
AFTER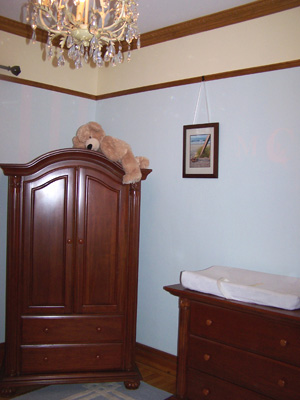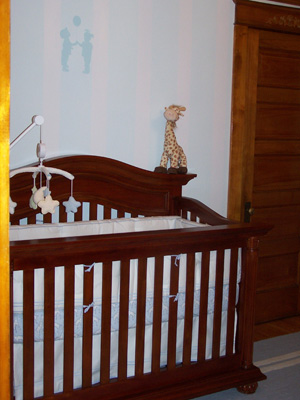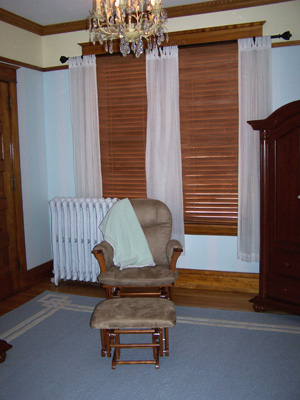 New radiator hooked up and tied in with the bathroom feeds. As you would expect more crown moulding.