We are a happy family of four (well, actually five counting our yellow labrador Neo).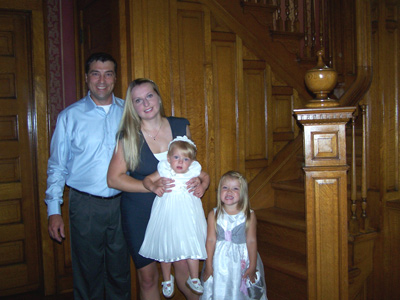 My husband Burt is a sales professional and works in the remodeling industry. He is the carpenter, electrician ,plumber (and the painter where it is too high)
I was born and raised in Poland. I am a marketing professional, graphic designer and I also create web sites. I am definitely the painter, stainer, scraper, wallpaper specialist and decorator in the family.

Our dog Neo in his "Skinny days"!
We have two beautiful girls. The youngest is Madeline and her older sister is Natalie. We have to be extremely careful. We worked one room at a time to keep all the dust contained. It's been the biggest challenge of this restoration process, but I think the girls love all the new, clean space.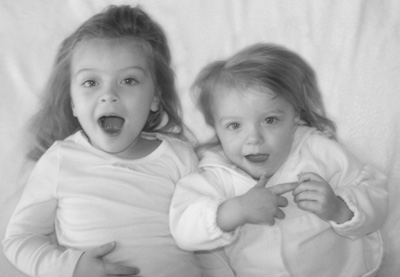 Our two little angels.
I think we are a great team, and I hope we can finish this house and one day be able to finally enjoy it!