DECK OVER THE GARAGE

The deck is located over the 3 car garage. The garage renovation project started shortly after we moved in.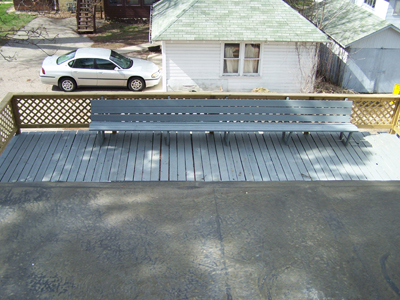 Here is a shot of the deck from the second floor. The decking was nailed directly through the rubber roof and leaked like a sieve, resulting in bad plywood.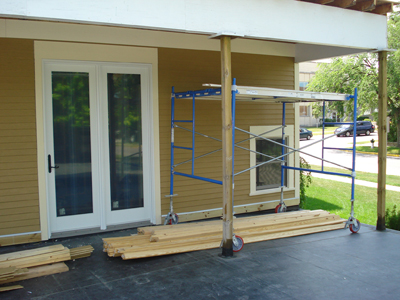 New roof installed and new 4x4 support posts installed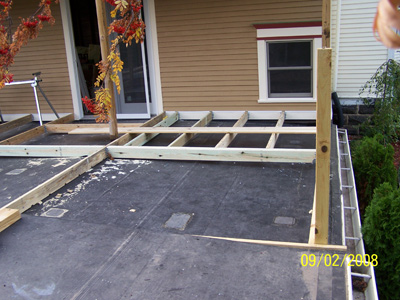 Are those patches on a new roof....?

The garage addition and deck are not original to the home, however our goal was to create a deck that complemented the house. We only used half of the garage roof for the deck to save on cost.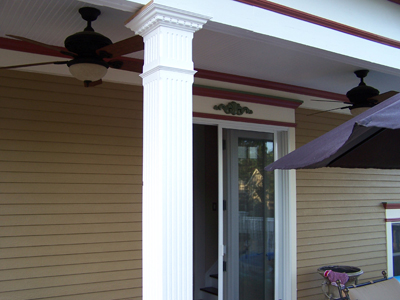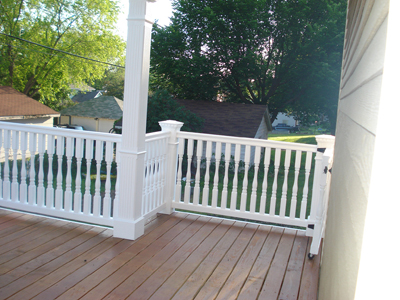 These columns were made to match the original columns as shown on the architectural drawings. We are planning to add decorative urns to the tops on the small posts. More mold making and casting to be done....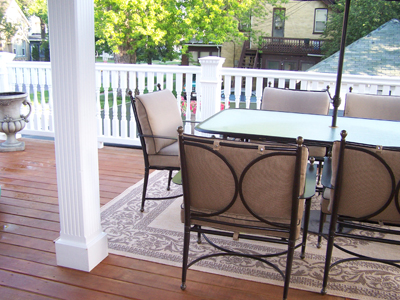 Final Picture
Garage Siding and Doors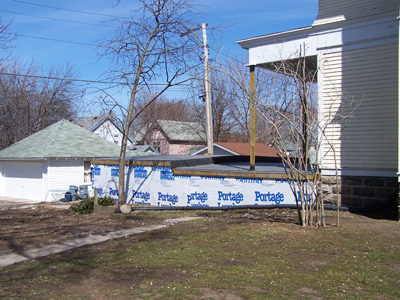 Supporting our local lumber yard for a couple months. They should of paid us for this prime advertising....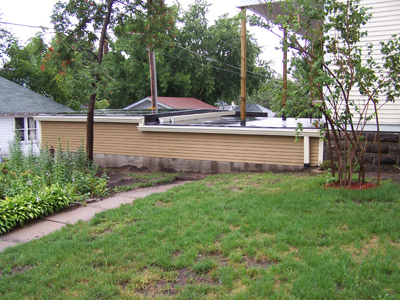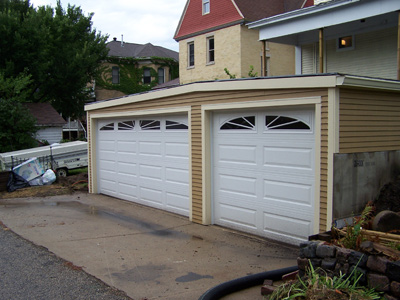 On the left....siding done and landscaping needed. On the right.....new overhead doors.
.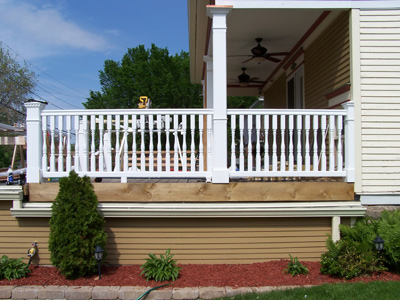 Decking done, siding done, landscaping done, railings started.......beer started.